The most accessible mobility alternative in Mexico City.
World Tourism Day is approaching and it is the perfect excuse to tour our beautiful city, even more so if it is in ECOBICI. So here are some of our favorite routes to encourage you to tour by bicycle.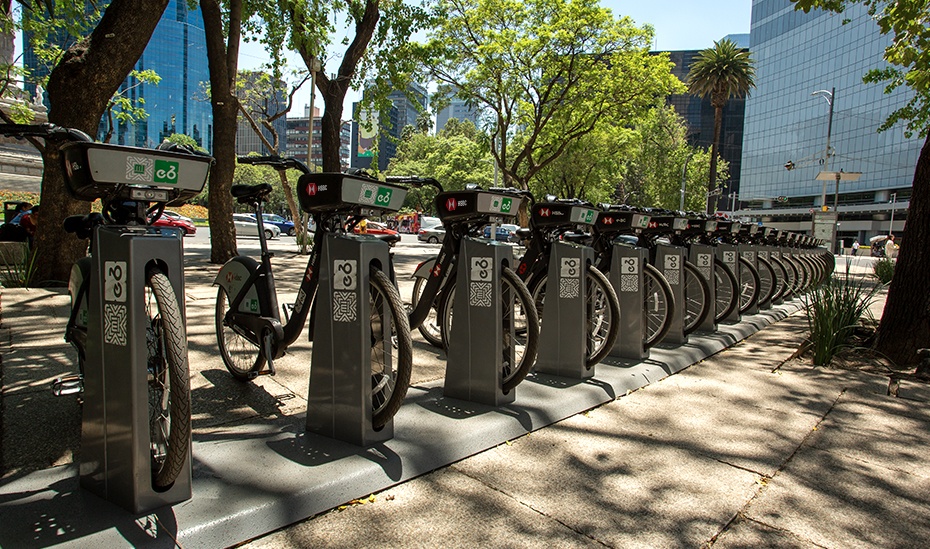 1. Reforma
The emblematic Paseo de la Reforma is an unmissable route, surrounded by trees, sculptures and historical monuments; You can start your tour at cycle station 20 and continue along the entire Reforma cycle path. From the Ahuehuete roundabout, passing by the Angel of Independence and the Diana the Huntress Fountain, to one of the lungs of the city: the Chapultepec Forest. In addition, along the way there are several options to stop by for a good lunch and also nearby cycle stations so you can leave your bike. With ECOBICI, this route looks like it will be a cultural experience.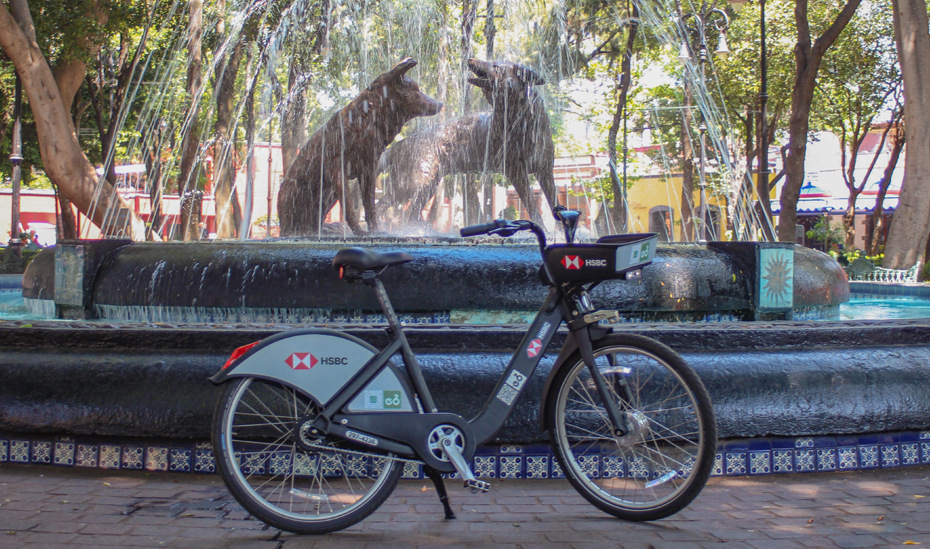 2. Coyoacan
Immerse yourself in the history and culture of Mexico by visiting this beautiful neighborhood, its cobblestone streets and squares full of life will transport you to another time. Start at cycle station 442 and after taking a tour of the Cineteca, visit the Frida Kahlo Museum, then the National Museum of Popular Cultures and end at the Fuente de los Coyotes, there you will find many places to enjoy a delicious meal , you can leave your bike at the 700 cycle station.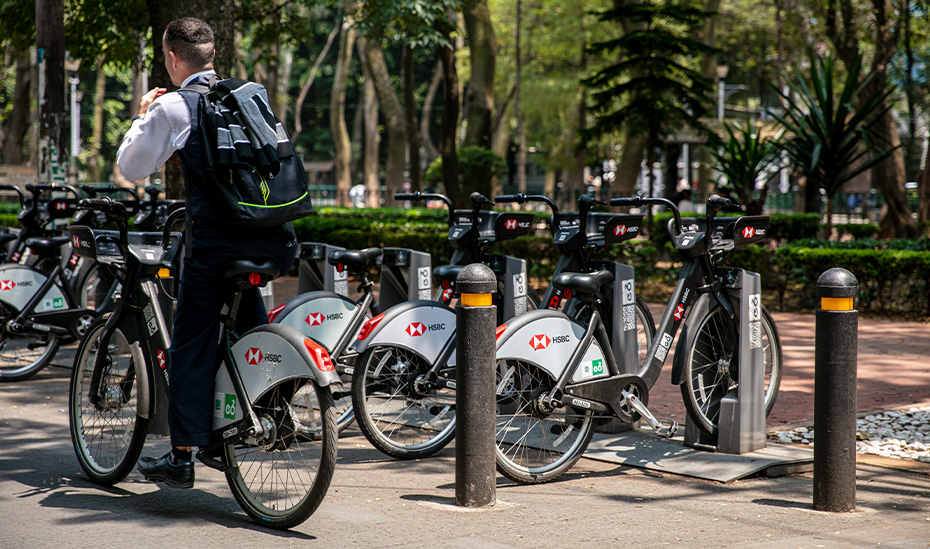 3. Roma-Condesa
Explore the streets of these iconic neighborhoods, famous for their art deco architecture, which in the midst of the urban hustle and bustle, offer an environment full of restaurants, nature and nightlife. With ECOBICI you can easily move between them, enjoy a moment of tranquility at the Cibeles Fountain, tour the Mexico and Spain parks, stop by one of the many cafes around, until you explore the Huerto Roma Verde, a true oasis in the middle of the capital. An entire ecological route with a wide gastronomic offer awaits you. And what's better, there are ECOBICI cycle stations on practically every corner.
We hope that these ideas are the push you needed to explore Mexico City with ECOBICI and discover all its charms. Share with whoever you want to accompany you on your route!