A guide for the proper use of our bicycles.
ECOBICI are much more than bicycles, they are an important part of the mobility of our city. They contribute to reducing traffic congestion and our carbon footprint, allow us to get out of our routine and benefit our health. For all these reasons and more, we leave you a guide to use our bicycles responsibly.
Bike for 1
ECOBICI bicycles are designed to transport a single person, no part of the bike can be used to carry additional passengers. Also, keep in mind that the weight limit for the basket is 11 kg, please do not exceed it.
Using the bell
On the left handlebar grip you will find a bell. To make it ring, you only need a light movement with your hand. Use it to warn other vehicles or pedestrians of your presence.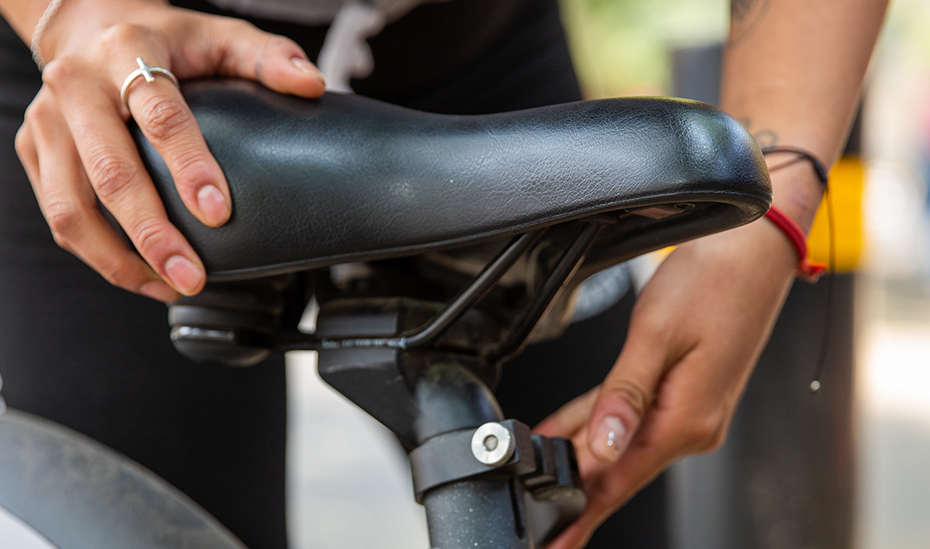 Seat adjustment
Adjusting the height of the saddle is simple, as it has a size marker. Before starting your ride, adjust it to your hip height and note the number that corresponds to you; This way, on future occasions, it will be enough to remember your number to make the adjustment.
Changing speeds
The ECOBICI have an imperceptible speed change system. Next to the shift lever, you'll see an indication that will tell you which way to turn it based on road conditions: down for mostly flat terrain and up on slopes. We recommend starting with the lowest speed and adjusting it as you pedal.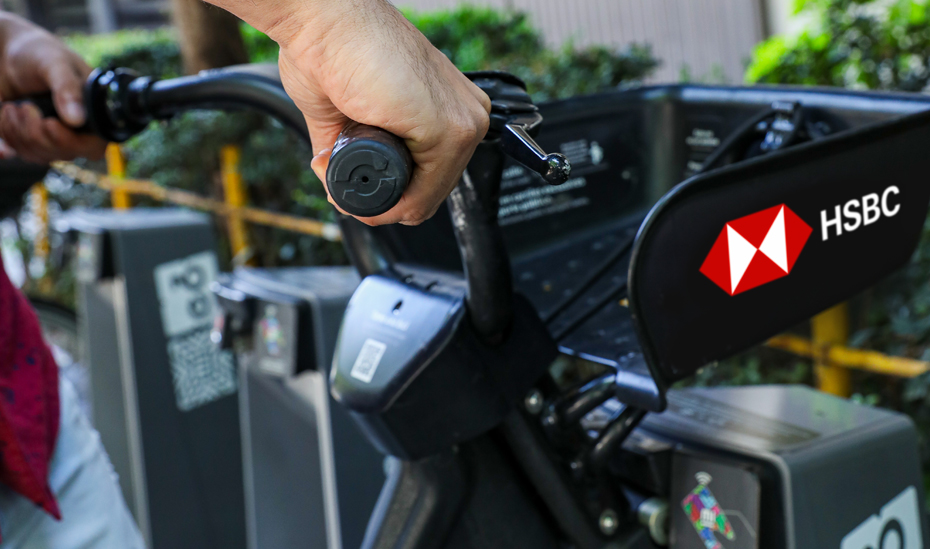 Return of the bike
Remember that you have unlimited 45-minute rides, that is, you can take a bike and enjoy it for the established time, then you must return it to the nearest cycle station and after 2 minutes you can take another one. Never leave your ECOBICI undocked, the process is simple:
1. Center the bike on an available docking port.
2. Push firmly until the front triangle has completely entered the anchor.
3. Confirm that the return was correct: The green light will turn on, you will receive a notification in the app and to your email, and the bike will no longer be released.
Help us take care of the bicycles so that we can continue enjoying their benefits, remember that by giving them good use we are extending their life. And if you witness any act of vandalism against the ECOBICI system, please report it through our service channels.
Thank you for contributing to sustainable mobility in our city!