ECOBICI takes you to your traditions!
The Day of the Dead in Mexico City is a very special celebration that takes place on November 1 and 2. It is common to find public offerings and festivities in various places in the capital. We share with you some of the most representative ones so that you can build your route and reach them in ECOBICI.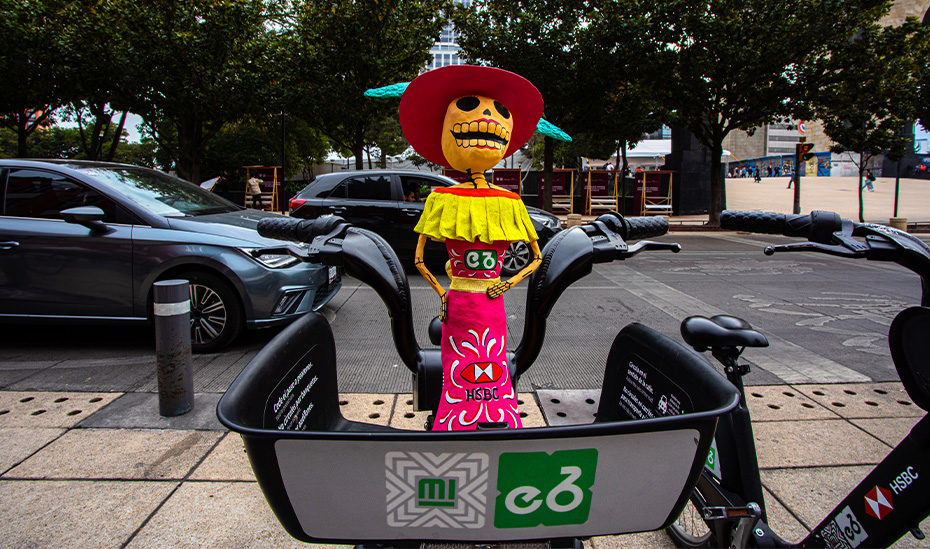 1. Coyoacan
This historic neighborhood is famous for its Day of the Dead celebrations. The central point is the Hidalgo Garden, where impressive offerings are set up in honor of the deceased. In addition, you will find streets and squares decorated with paper mache skulls, marigold flowers and candles. The Blue House, Frida Kahlo's former home, also often has a special offering. And the best thing is that you can arrive by ECOBICI, we have several cycle stations in the area.
2. Paseo de la Reforma
In one of the most emblematic avenues of the city, known for its beauty and for being the scene of numerous cultural events, the "Night of the Alebrijes" stands out, in which hundreds of giant alebrijes, decorated in a spectacular way, are exhibited along Paseo de la Reforma. These colorful and fantastic sculptures are part of a parade that attracts crowds of local spectators and tourists. A celebration of Mexican folklore and an opportunity for visitors to appreciate the creativity and skill of Mexican artisans, from Saturday, October 21 to Sunday, November 5. In addition, they are located in the ECOBICI area, so you can use your bike as a means of transportation.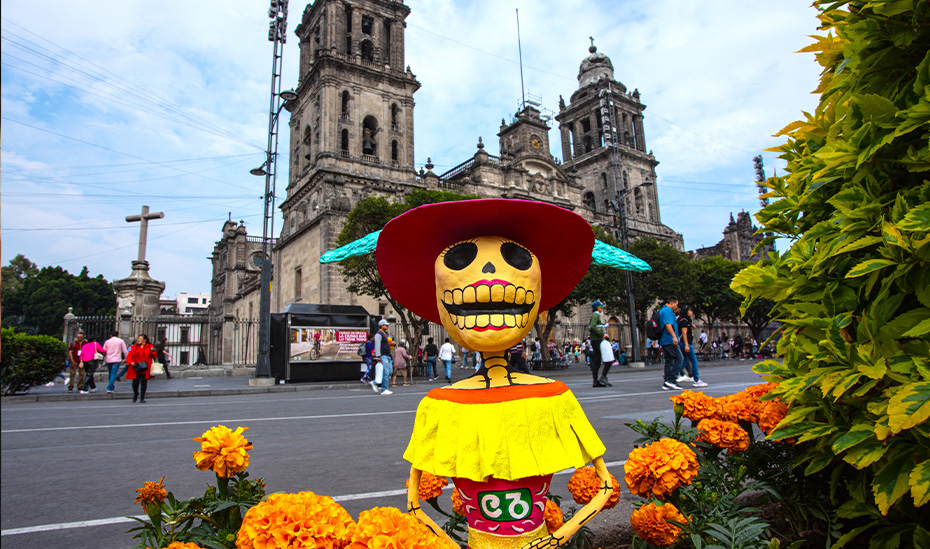 3. Zocalo
Every year, a large Day of the Dead offering is raised in the heart of the capital. This offering is usually made by different institutions and artists, it is dedicated to significant figures or themes of Mexican culture and is a manifestation of the rich tradition of the Day of the Dead in Mexico. The Zócalo offering will be on from October 29 to November 5 and is often complemented by cultural events, music, traditional dances and parades. Arrive at ECOBICI, we have cycle stations nearby.
4. Bread of the Dead and Chocolate Festival
If you are from the sweet club, this event is for you. At the UNAM Palace of Autonomy, from November 3 to 5, you will find delicious traditional bread and all its variations, from fillings to exotic doughs, await you. A great alternative if what you want is an authentic immersion in Mexican culture and traditions through its flavors and smells, all for the fee of $20. Arrive by ECOBICI, cycle station 94 is opposite.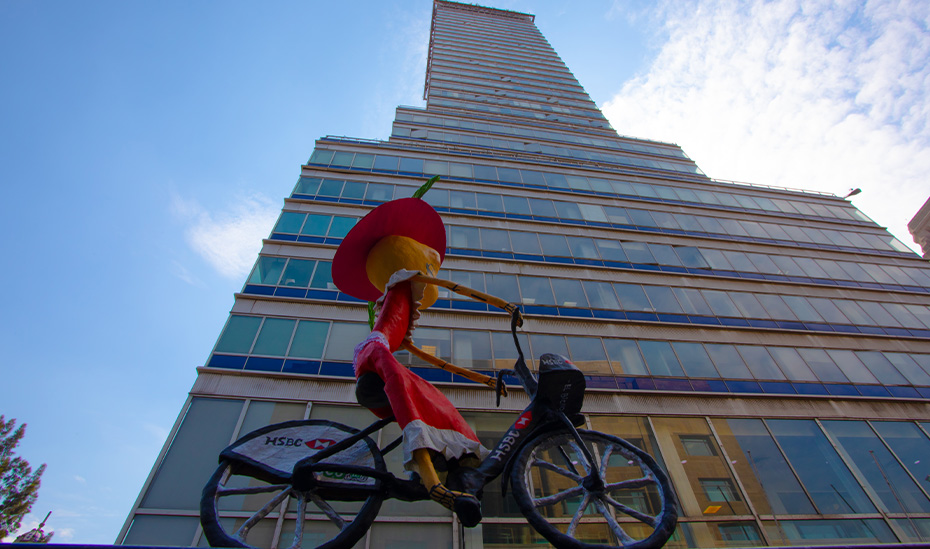 If you will use ECOBICI to reach these places, we recommend: check the availability of bicycles, plan your route and respect traffic rules. Enjoy this beautiful tradition in the company of ECOBICI!